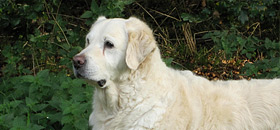 Course Details
Title: Principals, Professional Practice and working in a Multi Disciplinary Team
Duration: 1 day
Day 1: 09:00 – 17:00
Fee inc. ABC Certification: £375.00 inc. VAT
ABC Qualification – A Nationally Accredited Certificate in Hydrotherapy for Small Animals
Level 3 Certificate – 4 credits
A mentoring service is provided to each learner on an individual basis for as long as they require optimizing their learning potential.
Who is the course suitable for?
Hydrotherapists
Physiotherapists
Veterinary Nurses
What will I gain from the course?
How to monitor a patient and measure the patient's progress
An insight to the physical properties of water and its benefits to the patient
Recognition of pain behaviour
An insight into the role of acupuncture, behaviour and TTouch
Understand the roles of the multi disciplinary team
What's included in the fee?
Registration with awarding body
Grading of all assessments
Full certification
All refreshments during the course
Finish time may extend due to delegate interaction.
Please consider our Lecturers who have requested that delegates do not arrive before 08.45 in order that they can prepare themselves for the day's course.
Course Programme (brief overview)
The concept of hydrotherapy and properties of water
Hydrotherapy as part of a rehabilitation programme
Monitoring the patient and measuring progress
Working within and professional practice within the multi disciplinary team
Post course assignment
Sarah Deeming
Karl Jones
Claire Arrowsmith
BSC(Hons) MSC
Alison O'Dochartaigh
July 2017
"Fab day very informative"
"Very informative, Karl really helped me see how looking at things from all angles & how fine detail & experience is so vital! So important to understand how other therapies can help alongside hydro"
"Lots & lots to think about & a lot of information very good lecturers"
"Great day as a acupuncturist I really enjoyed the MDT part"
"Having different professionals explain their practice in depth was extremely informative Very good day"
"Very good day, long but very informative Thank you."
"Very informative, all lecturers very interesting & engaging. Would have liked more gait content."
"Really informative day. So much to take in but other amazing day. Looking forward veto getting into the pool & putting it into practice"
"Really informative day, lots to take and lots to take away from today"
May 2017
really great lecture today fascinating info & really easy to understand. I will always be thinking outside the box now
What an amazing day Karl is so knowledgable & makes everything so interesting. Thanks for a brilliant day
I have learnt a lot to take back to practice. Very knowledgable speakers A great day
Amazing day, really enjoyed it. Karl made it very simple to understand
Karl was really informative, clear & experienced. I enjoyed a lot. Excellent choice for a lecturers
Another fantastic day learning. Karl was very clear & tied everything together from previous lessons
Terrific
Very good day, very informative.
Great info & packed lots to take home
Another great day with another super human
Another very informative day. All the speakers were excellent I enjoyed learning about the alternative therapies
Karl is fab so knowledgeable, great to learn about other complimentary therapies – however brief
Really informative day really helped to add to my knowledgable Great lecturers 
WOW another amazing day! is there anything the Hawksmoor lecturers can't do. Fantastic thank you.
In depth knowledge & experience of instructor added value
Very informative, clear , experienced I totally loved today
October 2016
Thank you for your kind feedback on the Hawksmoor Level 3 certificate Principals & working in a multi disciplinary team
"Excellent range of information & MDT tips coupled with plenty of anecdotes & humour Excellent"
"Great day, really interesting guest speakers"
"Very interesting day fascinating"
"Learnt a lot today all of the speakers were very knowledgable about their subjects & interaction with others"
"Informative day as always! Karl Jones is very entertaining & knowledgable"
"Very interesting day Amazed at the knowledge from Karl"
"Great day & interesting to speak to other members in the MDT & their roles & opines on hydrotherapist & how we can compliment each other. Lovely lunch as always"
"Good day & always interesting at the Hawksmoor House. about other treatment good eye opener"
"Overall a jam packed day of information, nice to have different people of different qualifications speaking Thank you"
"Great day, loads of info Karl has so much knowledge & many years of experience under his belt"
"Loved it loads of info can't wait for the rest of the course"
September 2016
"Enjoyed learning what to use in the pool for which injuries"
"Amazing knowledge on a wide range of subjects"
"Physic very informative and interactive"
"Wonderful educational experience"
"Another great course with friendly & informative staff & lecturers"
"Fab day learnt loads. The guest speakers were fab. Thanks for a great day"
"Anther enjoyable day learning about other parts of the MDT and hearing from professionals who are doing well and are repeated in their / our industry Very good"
"Brilliant to see how other therapies work and how they genuinely want to interact with hydrotherapists. Very interesting & great lecturers. Thank you"
"Really interesting to gain an understanding of how other professionals work as individual and also the importance of working as part of a MDT"
"Brilliant lecturers very useful. Learned how to wrk as part of MDT"
"Brilliant day again. Heavy going though"
"Very informative day but felt the afternoon lecturers were rushed"
"Very interesting & interactive good coverage of alternative therapies"
"A lot information lots of things to take in very informative"
"Excellent day & course with great staff as always. Sorry for my bad back & standing during lecturers"
"Brilliant day again"